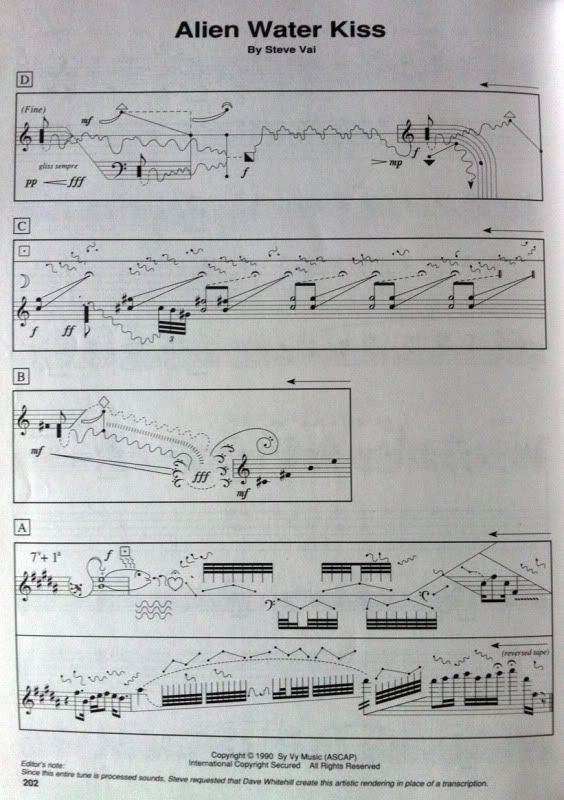 An artistic interpretation of Steve Vai's "Alien Water Kiss" by Dave Whitehill. I love how it takes something so rigid and academic like sheet music and turns it into something fun, free, and artistic. It's kind of what the vibe of this blog is all about. I actually used a snippet of this interpretation as my avatar for that very reason.
Steve Vai is an iconic rock guitarist. He got his break in Frank Zappa's band and is now considered one of the most accomplished guitarists in the world. The song is from his 1990 album Passion and Warfare. This "transcription" actually appears in the Passion and Warfare tab/sheet music book in place of a proper score. As explained at the bottom of the page, the song is all processed sounds, so Steve Vai got Mr. Whitehill to create what you see above. I love it!
You can hear the track here (youtube).